Planning a trip to Bangkok, Thailand? Here are some things to do to have the best time of your trip.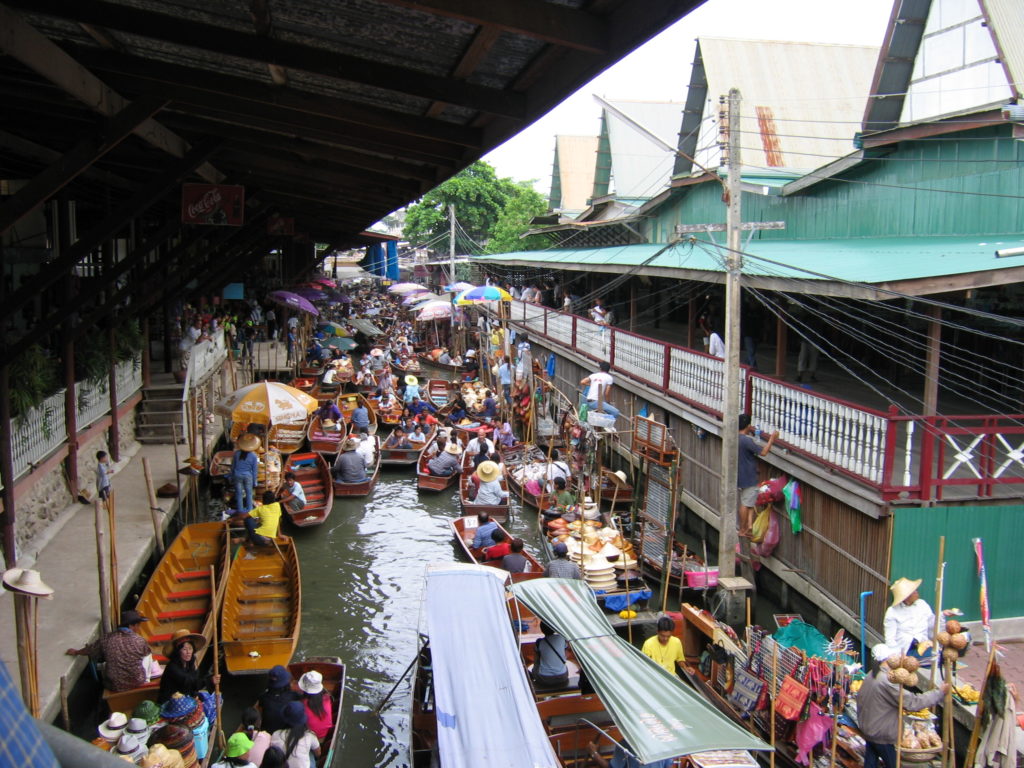 Bangkok floating market. Cruise down to one of the most famous floating markets in the Bangkok city, the Damnoen Saduak floating market. Check your hotel if they have a tour or bus to get you there. Enjoy the unique experience as you cruise through hundreds of vendors along the river. There are plenty of bargains on local produce and you'll also find terrific food to savour on the floating market.
Visit the Ancient City. This is a tourist park and museum spread over two hundred acres showcasing an enormous replica of the famous buildings, monuments and temples. This is the largest outdoor museum in the world so it is an amazing day out you shouldn't miss.
Visit Crocodile Farm and the Rose Garden. Enjoy a breathtaking, but delightful show where crocodile trainers catch and play with the crocodiles. Alternatively, you can visit the other exhibits, such as gibbons, lions, elephants and snakes. You may want to take a look at the dinosaur museum to see life-sized replicas of dinosaurs.
Your visit to Thailand is not complete unless you've been to see the Elephant Show. This is a fun-filled treat you and your companion shouldn't miss.
Amazing Bangkok nightlife and restaurants. Thai cuisine offers a huge variety of delicious food. With plenty of entertainment to fill every possible taste, style and preference, there is a lot to explore and enjoy here.